Timothy (Timmy) is the son of Mrs. frisby. He first appeared in
Mrs Frisby and the Rats of Nimh
.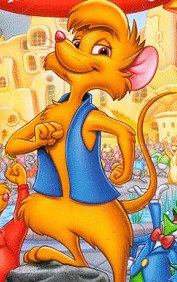 Timothy Frisby

Name

Timothy Frisby (renamed as Brisby in the movie).

Family

Son of Mrs. Frisby and Johnathan Frisby, brother of Martin, Theresa and Cynthia

Allegiances

Frisby Family.

Status

Alive
Background
Edit
Timothy became critically ill with pneumonia, but was cured by the mouse Mr. Ages. Although he was physically weakened and couldn't move outdoors in cool weather, so he had to be saved by having his house moved by the rats of NIMH .
Personality
Edit
He is kind and good natured, and according to Mrs. Frisby he thought the most of them, and was the most intelligent, suggesting he may have inherited his fathers high intelligence rate.
Timothy was sick by pneumonia, when he was a child.